Places to Visit in Gurez Valley and Things to Do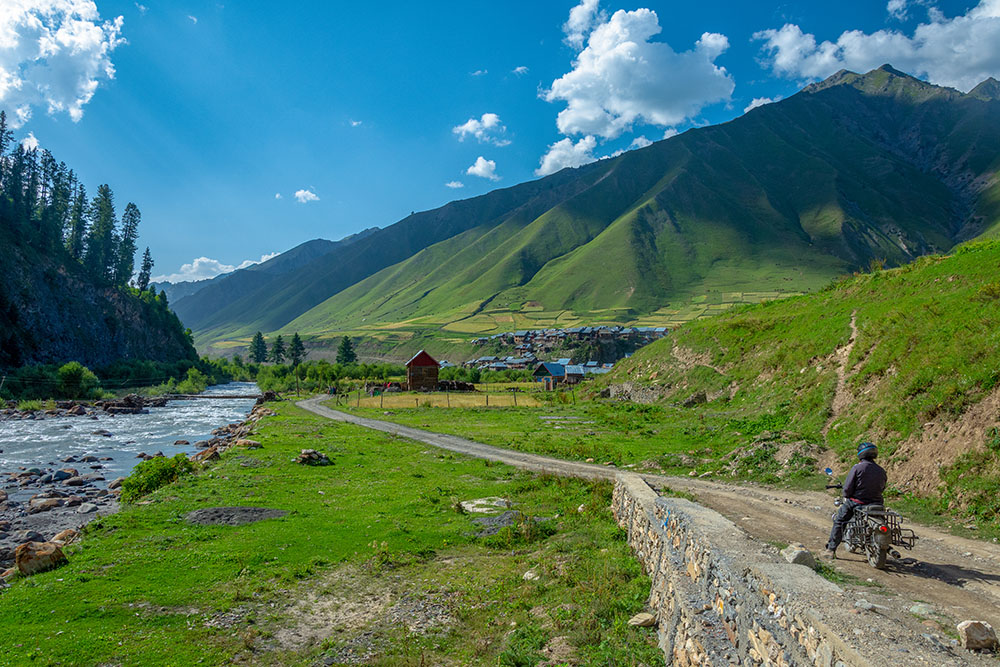 When we talk about places to visit in Gurez Valley, the natural beauty of the valley will definitely top the list. It is one of the least explored regions of Kashmir and one that can truly be termed an offbeat destination. Once you reach Gurez, the best thing to do is to actually do nothing but enjoy the peace and the quiet.
With that being said, there are a few places that are definitely worth visiting which I will list in the post below. Most of these can easily be covered in a day or two at the most.
In the post below, I will talk in detail about the places to visit in Gurez Valley and the things to do. For any other information like how to reach, where to stay, and the best time to visit, please take a look at How to Plan a Trip to Gurez Valley.
For getting the best hotel rates, and taxi charges, and to organize your trip to Kashmir, you can speak with Give him my reference and you will surely get a discounted rate.
Quick Navigation
About Gurez Valley
Places to Visit in Gurez Valley

Scenic Beauty
Kishanganga River
Kishanganga River Lake
Habba Khatoon Peak
Habba Khatoom Waterfall
The Marsh
Khandiyal Top
Army Cafe
Chorwan Village
Tilel District
Chakwali
Razdan Pass
Peer Baba Shrine
Wular Lake

Things to Do in Gurez Valley
Gurez Festival

Photography
Camping
Have a Cup of tea at the Army Cafe
Trekking
Sunrise / Sunset

Places in Gurez Valley
About Gurez Valley
The valley of Gurez is divided into two districts. The area between Razdan Pass and the town of Dawar comes under the Dawar district. Beyond that, the region between Dawar and Chakwali falls under the Tilel district.
In terms of tourism, the small town of Dawar is pretty much the heart of Gurez and the tourist hub. This is where most of the places to visit in Gurez Valley are. It is Dawar where you will find basic amenities like hotels, banks, a market, schools, a petrol pump, and an ATM.
Tilel is still a remote and sparsely populated region. Most of it is dotted with very small villages consisting of 10 to 15 houses. There are still no hotels in Tilel yet.
Places to Visit in Gurez Valley

So what do you visit Gurez Valley for? If you were hoping for some great markets, an endless list of places to explore, and fancy restaurants, you must give up the idea of visiting Gurez.
But if you want to travel through some amazing landscapes, see a part of Kashmir that not many have seen, witness the life of the people in these remote areas, and get a true offbeat experience, then Gurez is the place for you.
Let us now take a look at tourist places in Gurez valley that you should take some time out for.
Scenic Beauty
I know that I am getting repetitive about this but it actually tops the list of places to visit in Gurez Valley. Natural beauty exists in Gurez valley in plenty and all around. The landscape here is very different than what you will see elsewhere in Kashmir.
Being so close to the border, it is actually what you may as well call a forbidden beauty. Vistas will leave you spellbound at every turn. Snow-capped peaks standing proud, a river flowing through, a gush of cold winds, dense forests, and a few wooden houses in the middle of nowhere, that is Gurez valley for you.
It is a place that seems like straight out of a painting. Visit here and you will know what I mean.
Also Read: How to Plan a Trip to Kashmir – A Complete Travel Guide
Kishanganga River

As you climb down Razdan Pass and enter Gurez Valley, you will be greeted by the restless, noisy, and beautiful Kishanganga River.
It passes through Gurez before finally merging into the Jhelum River near Muzaffarabad in Pakistan Occupied Kashmir. In Pakistan, it is known as the Neelum River and forms the beautiful Neelum Valley.
Rafting can be done in the Kishanganga river but arrangements for that will have to be made from Srinagar itself. Trout fishing is a frequent sport among locals and you can try your hand at it too if fishing interests you.
Another activity that you can indulge yourself in is camping near the river. There are several camping spots where you can pitch your tent in Dawar. With the recent increase in tourism in the valley, a few campsites have also become operational.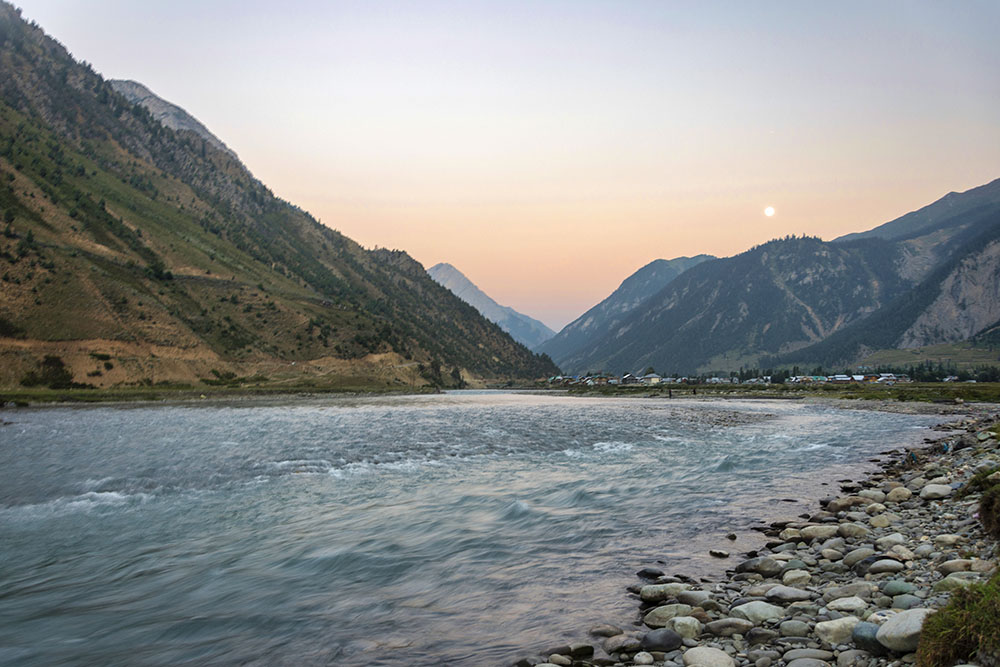 Kishanganga River Lake
Just before Dawar, you will come across the dam on the Kishanganga river that takes the form of a large lake, like in the picture below. It is a great spot to stop and click some pictures.
Also Read: Hotel Review – Kaka Palace, Gurez Valley
I will recommend being around the dam at the time of sunrise if you want to get some good shots. Otherwise, just take a short break here while driving to or from Dawar and enjoy the views.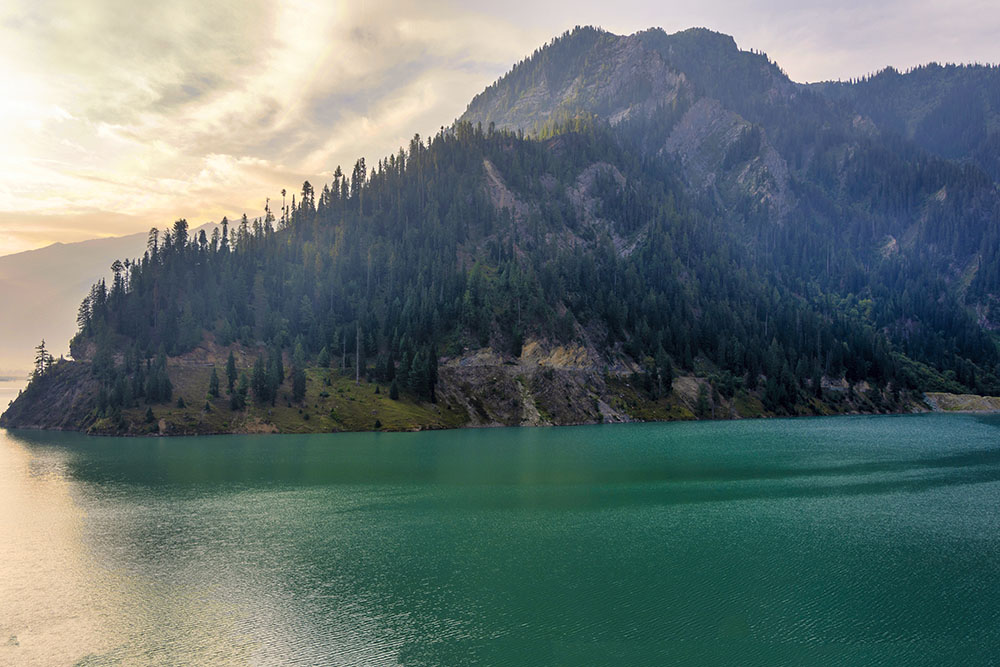 Habba Khatoon Peak
This is one of the biggest tourist attractions in Gurez Valley. Habba Khatoon in real life was a poetess whose husband, the king of Kashmir, was captured and imprisoned by Akbar during his conquest of Kashmir.
Now the name stands for a mountain that overlooks Dawar, the central township of Gurez. A film starring Dimple Kapadia was also planned on the life of Habba Khatoon but it was never finalized.
I have provided more details on the poetess and her life in a different article, The Life and Legend of Habba Khatoon. It is said that she still wanders around here at the mountain in search of her husband.
Spooky? Maybe, but the mountain definitely looks gorgeous with the Kishenganga River flowing in its shadow. It is visible from the entire town but you get its best view while sitting on the banks of the river.
The best time to view this majestic peak is either at the time of sunset or sunrise. It turns a little golden in the early or late hours of the day and presents a perfect photographic opportunity.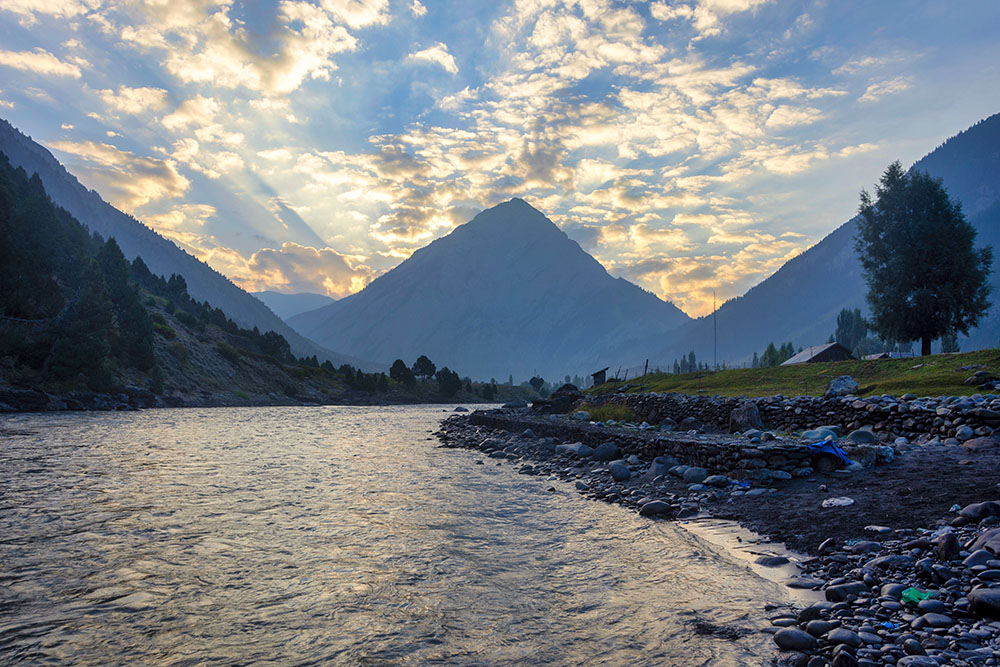 Habba Khatoom Waterfall
It is a small stream of underground water that emerges from Habba Khatoon peak and flows down into the Kishenganga river. Locally, it is referred to as 'Habba Khatoon ka Chashma'.
It will be wrong to actually call it a waterfall. It is just a small stream of water and to be honest, there is nothing great about it. The spot where this small waterfall is however very scenic, in the middle of the forest. You will have to leave your car parked and walk for about 500 meters to get to the water stream.
There are two things that I really liked about it though. It is possibly the coldest water that I have ever touched. I am not comparing it with frozen lakes or glacial waters because that is something entirely different. But for a flowing stream of underground water, I have not found one colder than this.
The second thing is the taste of the water. I know water does not actually have a taste of its own but it really feels good and very refreshing. Try it out while you were there and you will know what I mean.
Just ask any of the locals around and they can point you in the direction of this small waterfall. You will have to cross the river after Dawar and go to the left side after registering yourself at the Army check post in order to reach this spot.
The Marsh
Ok so it is not really called the Marsh and that is a name that I just made up. But I do not really know what else to call this place. Take a look at the picture below.
This is the spot where the old town of Dawar actually was. But after the dam was built on the Kishanganga river, this area got flooded and the houses were relocated.
What you get now is a small swamp-like area that is perfect to view the sunset and also get some long-exposure evening shots. Walking around in the mud is also fun. The trunks of the cut-down trees popping out of the water add to the overall charm of the place.
It is at the far end of Dawar town, after the market. You can ask the locals for directions. Right next to this marsh is also the spot where the campsites in Dawar are.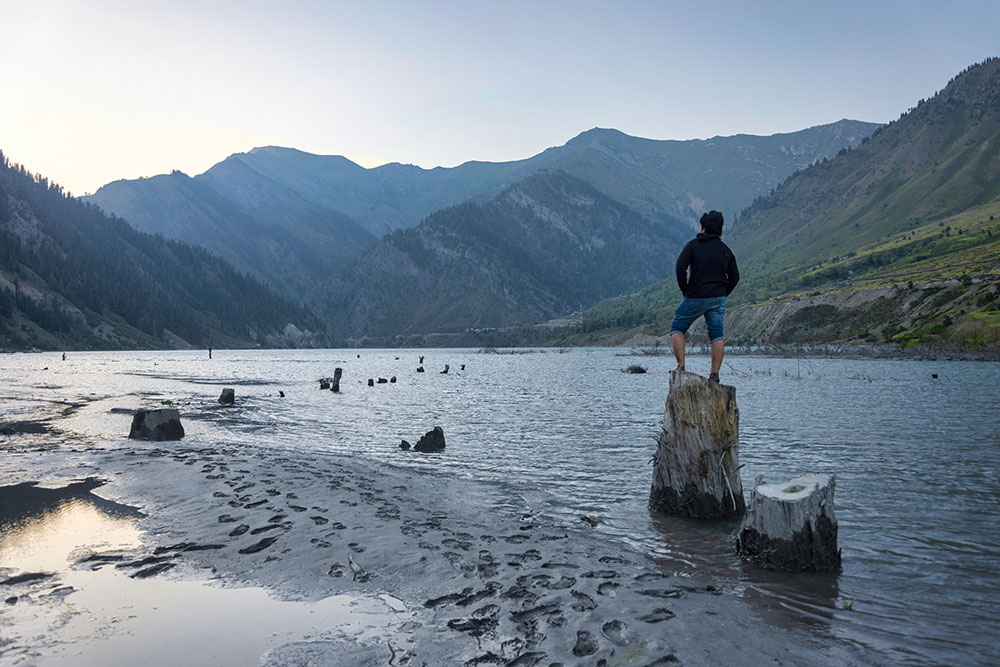 Khandiyal Top
It is the top of a hillock that offers a 360-degree view of the entire Dawar town, the Kishanganga dam lake, and the surrounding villages. It is another good spot to see sunrise and sunset.
To get here, you need to take the road going uphill near the petrol pump. Drive as far as you can, leave your car parked, and then walk to the top. The roads will get a little narrow and confusing so ask for directions.
Army Cafe
It is a small cafe run by the Indian Army. Until a couple of years ago, it was just a wet canteen frequented by Indian soldiers. But now, it is a very fancy and modern-looking cafe that is a favorite spot to hang out, both for tourists and locals.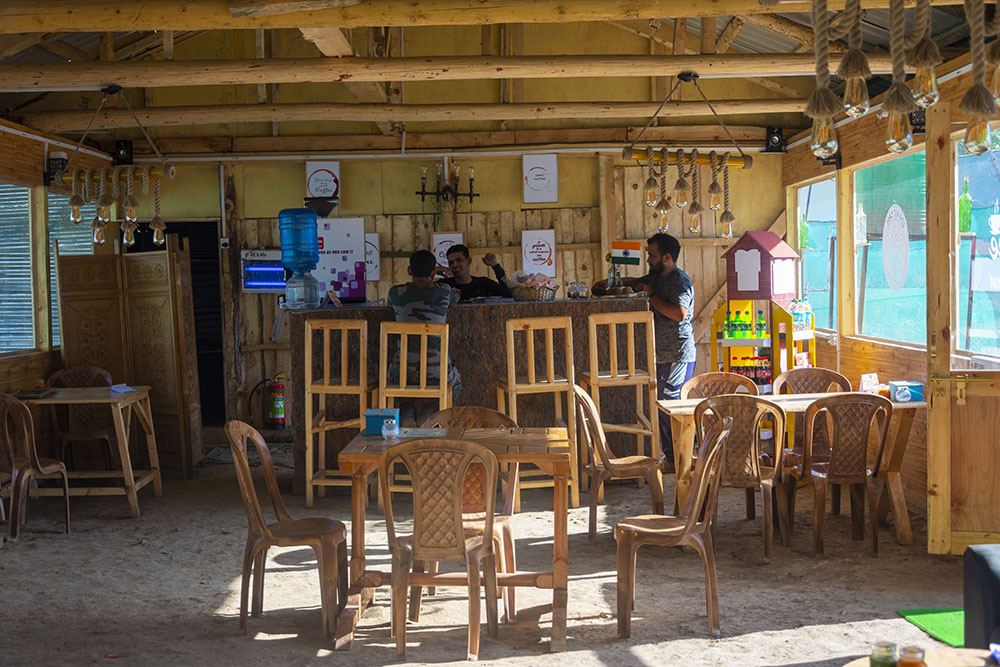 Chorwan Village
It is a small village a few kilometers from Dawar that is extremely close to the border. The last time I was in Gurez, I heard that it is now being developed for border tourism but I think that is just an idea for now. I am not sure when will it really happen.
You cannot go all the way to the village and will be stopped at the Army check post. But go as far as you can. The views on the way are quite amazing.
Tilel District
The majority of the tourists come as far as Dawar town and return to Srinagar from there. But trust me when I say this, the relay beauty of Gurez Valley is beyond that, as you drive into the Tilel region.
The only catch however is that the tarred road also ends in Dawar. Beyond that is only a badly broken dirt trail that will test your vehicle's suspension and your stomach.
It will be a terrible drive, yes, but what you get in return are views that are bound to charm you.
Chakwali
Chakwali is the last village in the Tilel District that you tourists can travel to. This is where the road currently ends and the Pakistan-occupied Kashmir begins to your left.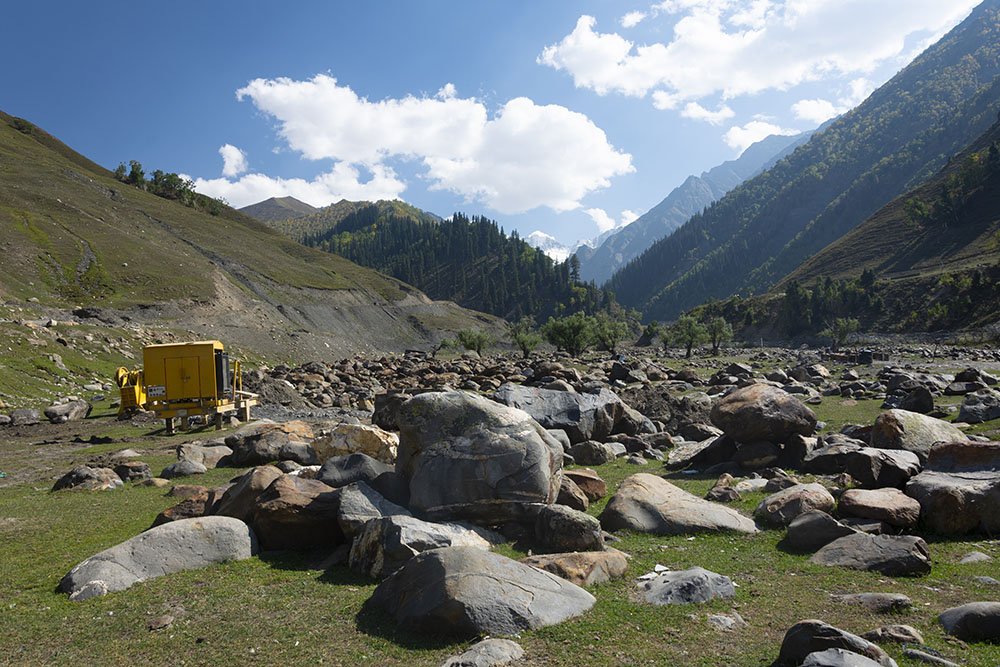 Razdan Pass
This is the first and only high-altitude pass in your journey between Srinagar and Gurez. At a height of 3,300 meters, it provides some of the most breathtaking views of the mountains and the gorges.
The climb to the pass is not really that steep but the road may get a little bad on both the Srinagar and Gurez sides. You must stop here for a minute to enjoy the views and get some amazing photographs.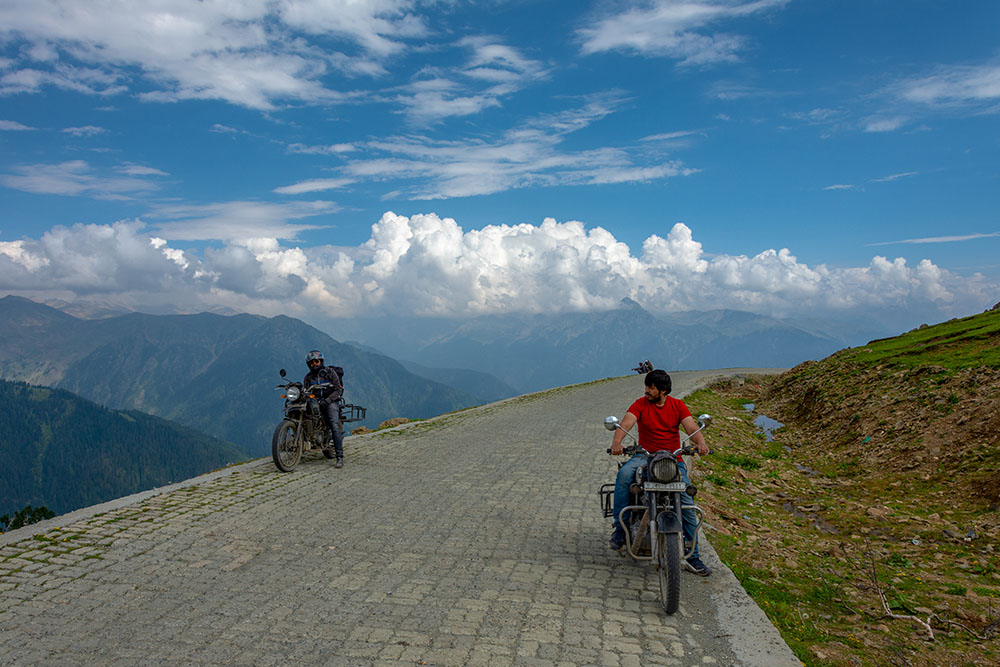 Peer Baba Shrine
This shrine is actually a little before the top of the pass. It sits beautifully overlooking the valley in front and is maintained by the Indian Army.
The entire location and the setup of Dargah make it worth taking a short break. The saint buried here is believed to have arrived from Lahore in 1933 and was buried at Razdan pass.
Wular Lake
Wular Lake is not in Gurez actually but on the way. It is one of the largest freshwater lakes in Asia and you will come across it just before Bandipore.
Things to Do in Gurez Valley
What should you do in Gurez Valley? Other than sightseeing at all of the above-mentioned places, below is how you should plan to spend your time in Gurez.
Gurez Festival
Gurez Festival is held in the valley each year for 3 days. It showcases folk songs and dances by the locals and performances by local schoolchildren. Adventure events like mountain biking in Dawar and Tulail Valley, white water rafting in the Kishanganga river, and mountaineering events are also organized.
This festival is supposed to happen each year but it really doesn't. Sometimes, it can be a gap of 2-3 years before the event is organized.
Photography
This one goes without saying. The entire valley will present you with loads of opportunities for some of the most stunning pictures you ever clicked.
It does not matter whether you are into landscape photography or like to click pictures of the people around you. Gurez Valley is perfect for both kinds of photographers.
Camping
There are several spots on the banks of the Kishanganga river where you can pitch your own tent. If you weren't carrying your own gear, then you can stay at the campsite.
Have a Cup of tea at the Army Cafe
The place is very pretty, and clean, and serves good tea, coffee, and snacks. It is definitely worth spending some time in, especially in the evening.
Trekking
There are not a lot of treks in Gurez Valley because of its proximity to the border. I think there is one that goes to Madhumati Lake but that takes about 3 to 4 days. Other than that, you can trek a little more into the woods from Khandiyal Top.
Sunrise / Sunset
Khandiyal top or the marsh-like area are two spots to see sunrise and sunset in Gurez Valley. If not, you can just sit by the Kishenganga river near the Kaka Palace guest house to get an awesome view.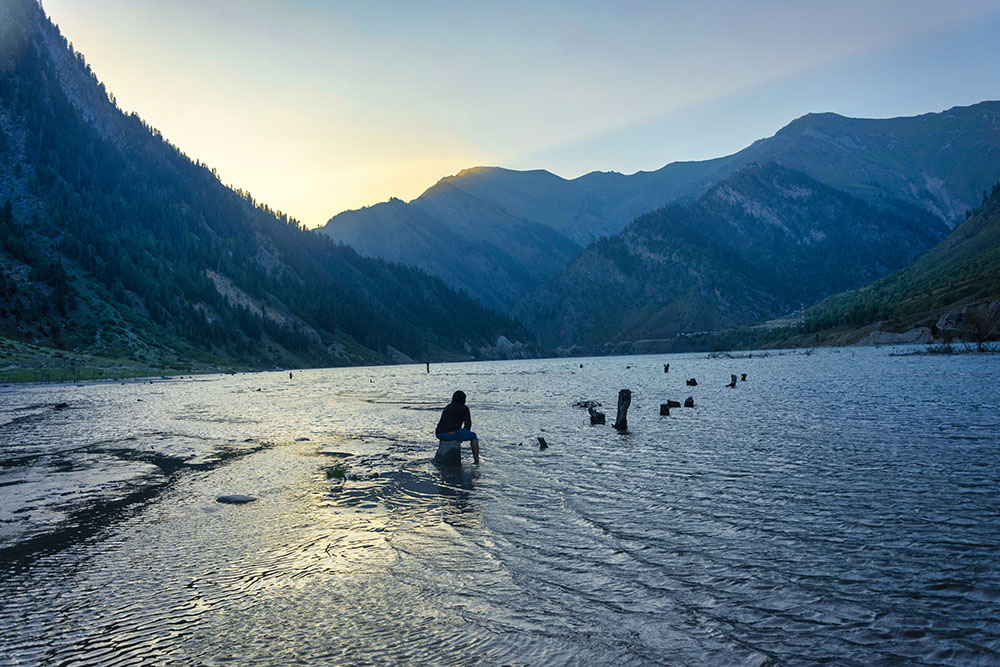 Places in Gurez Valley
Last but not the least, let me also post some information on towns/villages in Gurez Valley.
Dawar
It is the central township and heart of Gurez Valley. You will actually be surprised because there is everything here and I literally mean everything. There is a large enough market, Banks and an ATM, a hospital, small hotels, restaurants, a petrol pump, mechanics, a cafe, and other shops for daily commodities.
I was actually shocked to find a place so well-populated and accommodated out here in the middle of nowhere.
Dawar is actually a group of small villages. They are all so closely located to each other that it just seems like a big town. I don't even know why they call themselves different villages because it is all just one place with all the villages right next to each other.
The river in the image below is Kishanganga, the peak in the center is Habba Khatoon and all the houses on the right are the beautiful town of Dawar.
Also Read: How to Plan a Journey on Mughal Road?
Tulail
A little after Dawar, as you drive further deep into Gurez valley, is the small village of Barnoi. Will you be able to tell which one it is or notice it? No, you won't.
You will just drive by because it will just be another group of about 20-25 houses. After Baroni however, Dawar ends and the area ahead falls under the Tulail district. It is known as both Tulail and Tilail.
After Dawar, you can drive approximately 60 kilometers through the Tulail district to the village of Chakwali, the last village on the Indian side of the border. This is where the road ends.
Tulail is however not a township like Dawar and there is no place here to stay. It is just a region that you go through and one after another, will keep coming across these tiny villages. As a tourist, you will have to and must stay in Dawar only.
Between Dawar and Chakwali, there are several small and beautiful villages.
Sheikhpora
Achoora
Purana Tilail
Badugam
Hasangam
Baduab
Miru
Angaikot
Gujran
These are just a few but there are a lot many others. Badian falls on the way and has a couple of small restaurants as well where you can break the journey and get something to eat.